2013 Lodestar

exploring the constellation of our shared environment in northern Australia...
creative development

Lodestar is a performance installation. The audience are invited to explore the theatrical space, much like they might explore a gallery of visual objects. Situate yourselves to experience the work from different view points. Traverse the installations, while the performance episodes unfold. The audience can expect a fantastical journey through a wondrous world created by the artists.

What is Lodestar? A 'lodestar' or guiding star is used in celestial navigation and metaphorically represents a guiding principle. You use a lodestar to help you find your way

Critical thinker Walter Benjamin (1940) proposed the image of a constellation to describe place and history.
By drawing on Benjamin and other theories, the concept of the constellation becomes a multi-faceted metaphor that suggests negotiating the politics of place without fixing or limiting it.

Lodestar explores imagined terrains with a lens on the contested psychologies and motivational implications of the Australian landscape. A process of mutual tolerance, vernacular and physical dramaturgy key artistic disciplines coalesce to describe imagined or magic geographies. Lodestar reveals the liminal terrain of shared environments in the microcosm of Australia's far north.
The creative development is part of a 2-stage process to create a new work, with the first development stage in January 2013 and the second development stage in October 2013. Three work-in-progress performance showings 9 - 11 October.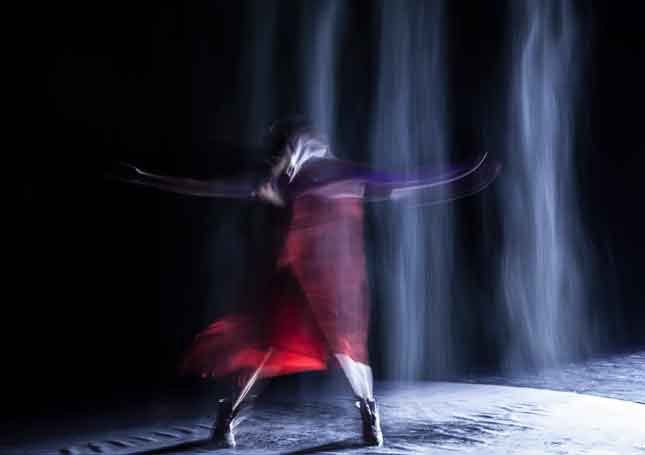 artists
Zane Saunders (indigenous live art installation), Nichloas Mills (sound installation), Russell Milledge (media installation), Rebecca Youdell (dance installation), Jason Holdsworth (programmer), Arone Meeks (cultural consultant), Tai Inoue (documentation).

venue
Centre of Contemporary Arts, Cairns Australia

sponsors
This project has been assisted by the Australian Government through the Australia Council, its arts funding and advisory body, and supported by the Cairns Centre of Contemporary Arts, and James Cook University School of Creative Arts.


Video documentation: