2004 Rupture & Residue
site-specific media & performance
Rupture & Residue: Queensland Artists Regional Exchange
4 x Artists
7 x Communities
1 x Tactical Media Field Kit
::Emerald End Artcamp (Mareeba)
::KickArts (Cairns)
::Umbrella Studio (Townsville)
::Artspace Mackay (Mackay)
::Sandhills Collective (Keppel Sands)
::Griffith University, School of Art (Gold Coast)
::Igneous (Brisbane)
New types of Journey

Globalisation drives both the demographic movement of people, and the collapse of distance through information and communications technology. New perceptions of physical space and environments include an emerging reinterpretation and sensitivity to place, raising new issues around cross-cultural contexts for arts practice. While globalisation asks us to identify ourselves through brand/genre allegiance and technology replaces nature, what are the possibilities for positioning a new media practice and identity through proximity to the natural environment?
Rupture & Residue is an investment in interdisciplinary new media concerns through engagement of key artists and themes, along with facilitation of cross-cultural threads as interrelationships woven throughout the project. Although senior practitioners and 'ancestors' have left marks and traces across the field, interdisciplinary new media arts practice remains in an evolutionary phase. This is due in part to the propensity for media technologies to change ever quickly, creating the danger of individual regional practitioners experiencing arrested development. This can happen through lack of access or due vigilance in keeping up with the latest advances or failing to investigate the multiplicity of its context. The Rupture & Residue: Queensland Artists Regional Exchange project benefits the artists and communities involved through dedicated time and resources for interrogation of pertinent themes and processes, effectively straddling the digital and geographic divide.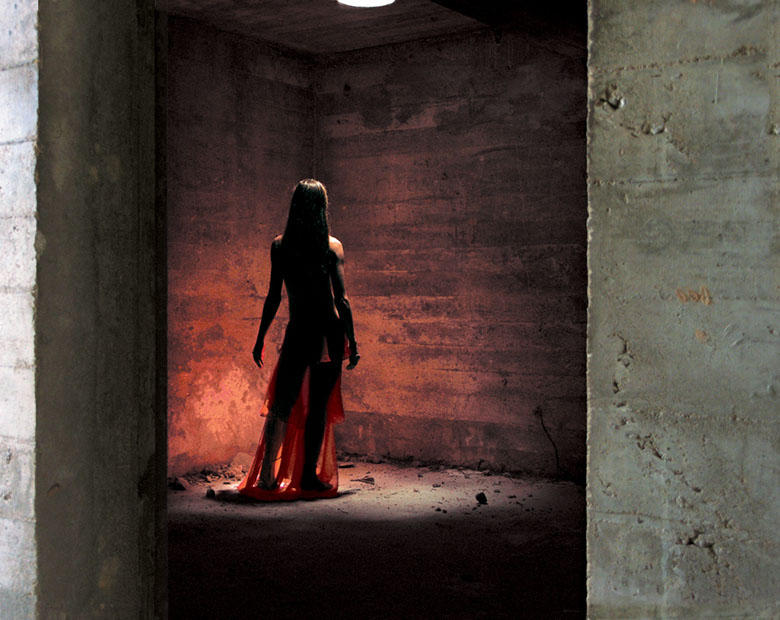 Articulating a Body Topography
Through performance intervention it is possible to facilitate significant embodied artistic engagement within sensitive endemic locations without leaving destructive residue or traces on the site. As a common thread between participants this may be contextualised as a reconciliation of organisms to environments and an engagement with the body and its surround.

A demarcation is the critical engagement between performance and mediating technology and how to reveal subjective and explicit interrelationships within grounded ecological approaches as they are expanded into the imagination as both the visceral and the virtual.
In a relationship between the breadth of performance and the rigor and context of visual art, there has developed a hybrid genre known as live art. This has been acknowledged as 'one of the most vital and influential of creative spaces, that operates in the cracks of our culture'. For this proposed exchange it is also a rupture that renders the cracks between artistic disciplines overt, revealing fluidity where we expect to find the static. This project adopts the term 'Live Art' for its hybrid/interdisciplinary proximity to performance art.
artists
Jim Denley (sound), Russell Milledge (media), Simon Whitehead (live art), Rebecca Youdell (performance), Lee Wen (outreach)
foundation support
KickArts (Australia), The Substation (Singapore), Chapter Arts Centre (Wales, UK)
sponsor
Arts Queensland
Interview
Bonemap: Resonant residues
Sophie Travers talks to Simon Whitehead
http://www.realtimearts.net/article/issue64/7706